Robinsons Summer Fruits NAS Squash (US 1L)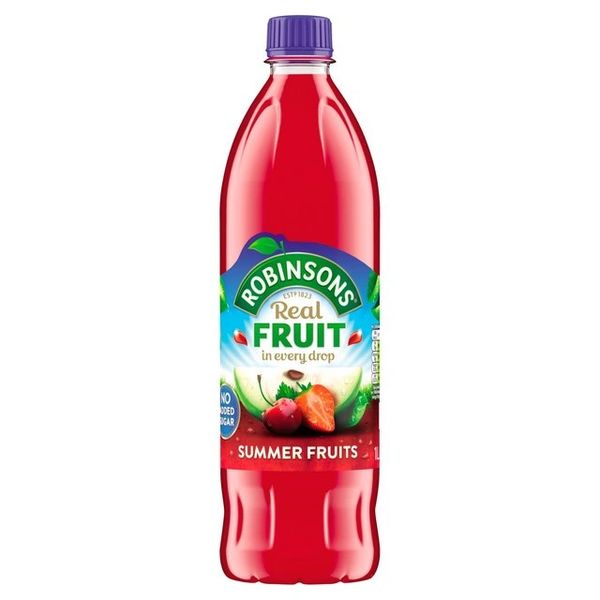 Robinsons Summer Fruits NAS Squash (US 1L)
Concentrated Low Calorie Summer Fruits Soft Drink with Sweeteners.
'We squeeze, press or crush real fruit into every last drop of Robinsons for a sweet yet refreshing taste'
Pack Size: 1Litre
Contains a Source of Phenylalanine.
Real fruit in every drop
No added sugar - contains naturally occurring sugars
ngredients:
Water, Fruit Juices from Concentrate 10% (Apple 9%, Strawberry 0.4%), Plum, Blackcurrant, Cherry 0.1%), Acids (Malic Acid, Citric Acid), Natural Colours (Anthocyanins), Acidity Regulator (Sodium Citrate), Sweeteners (Aspartame, Saccharin), Preservatives (Potassium Sorbate, Sodium Metabisulphite), Natural Flavouring, Stabiliser (Cellulose Gum)
Number Of Uses:
20 Bottle contains 20 servings
Preparation and Usage:
Shake well. Dilute 1 part concentrate with 4 parts of water. It is important to add extra water if given to toddlers.
Recycling Info:
Plastic - Widely Recycled Bottle